---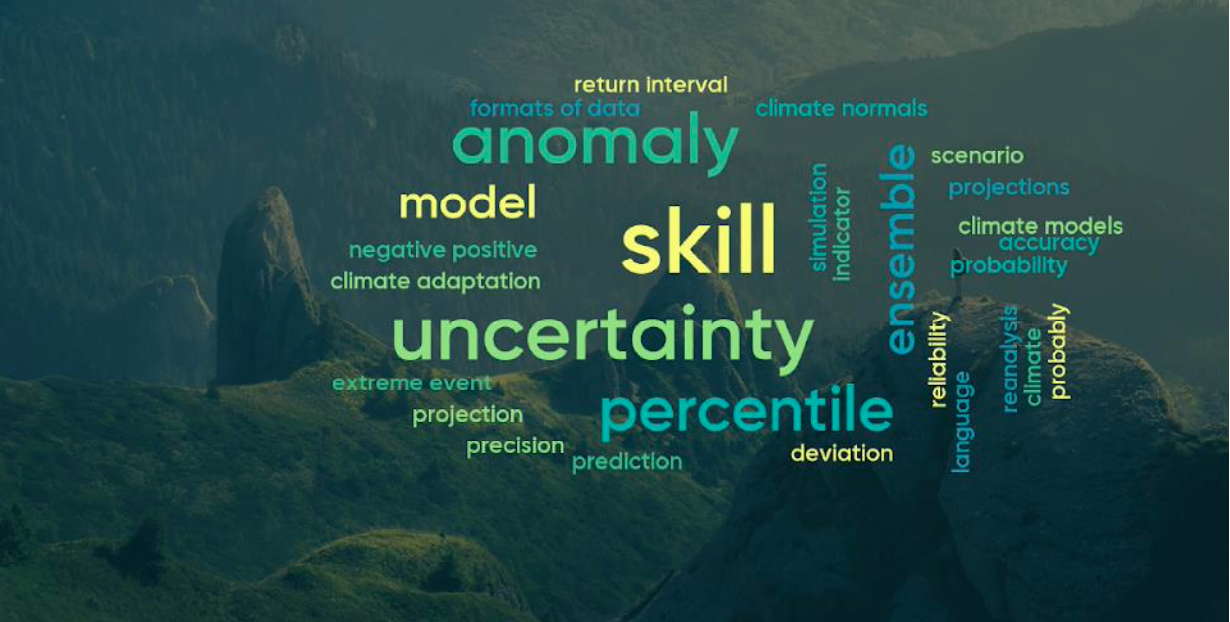 Publications / Reports & Articles
The visual communication of climate information is one of the cornerstones of climate services. Characteristics that make a climate service self-explanatory rely on the visual modes it employs, e.g. maps, graphs or infographics, and the visual channels applied for the translation of multidimensional data, e.g. combination of colours, shapes or slopes.
Climate scientists have traditionally used predetermined types of visualisations to present climate data, including flood maps, heat maps or choropleth maps. However, such a tradition neglects a plethora of stakeholders (e.g. businesses, policy makers, citizens) that are increasingly involved in climate adaptation and that are less familiar with the traditional ways of presenting these data. In this sense, there is a need to advance towards climate services visualisations that can guide climate change adaptation decisions by helping users to interpret and use the information as simply and quickly as possible.
This report contains the description of a climate services visualisation workshop that counted with the participation of representatives from various projects and initiatives, as well as individual stakeholders from the Climateurope network. The obtained results provide a picture of the current status of the climate services visualisation field in Europe and give recommendations for the development of the next generation of climate services.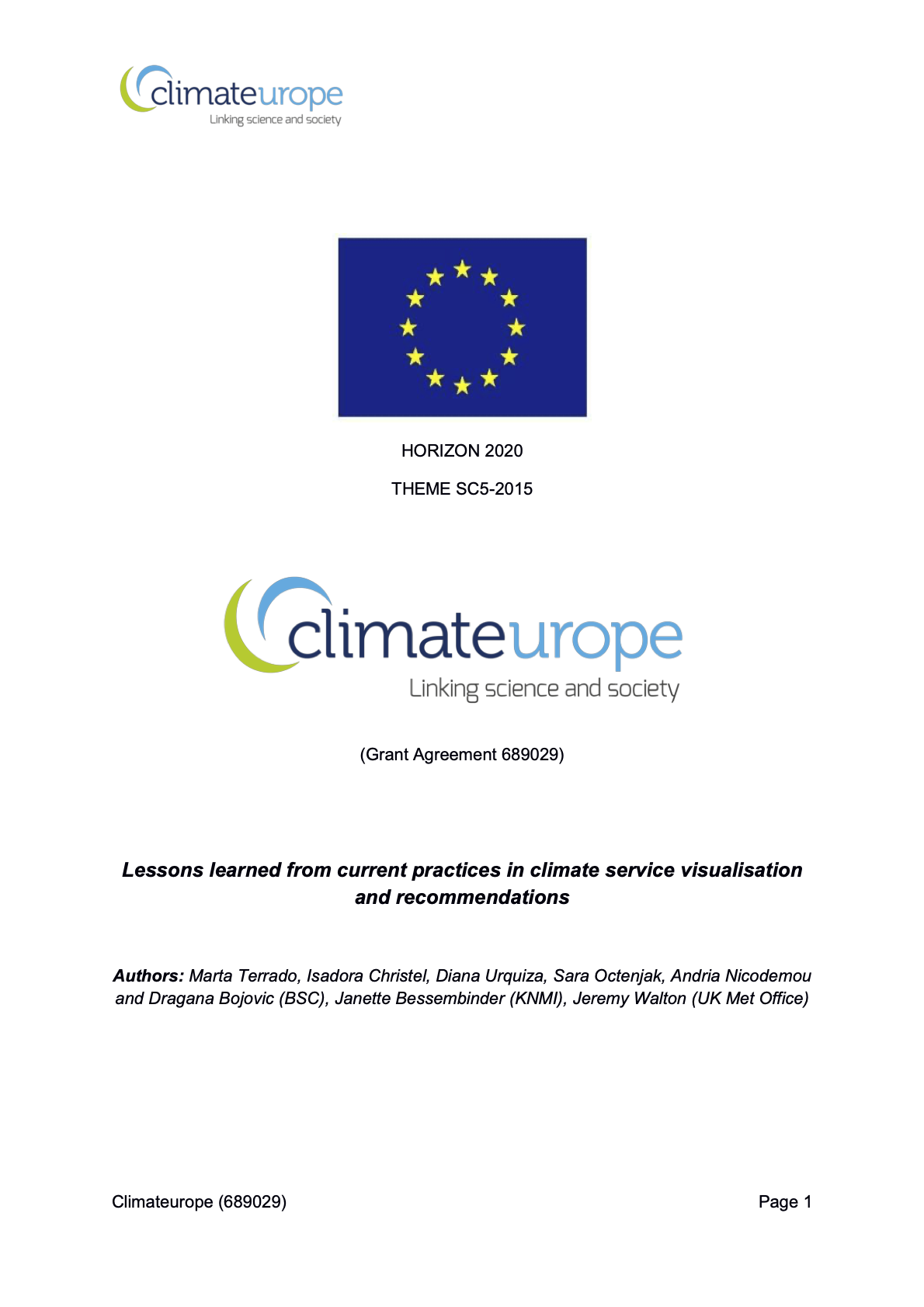 Authors: Marta Terrado, Isadora Christel, Diana Urquiza, Sara Octenjak, Andria Nicodemou and Dragana Bojovic (BSC), Janette Bessembinder (KNMI), Jeremy Walton (UK Met Office).