Publications by Climateurope: policy brief, fact sheets, scientific review papers, State of European Earth-system modelling and climate services .
Publications series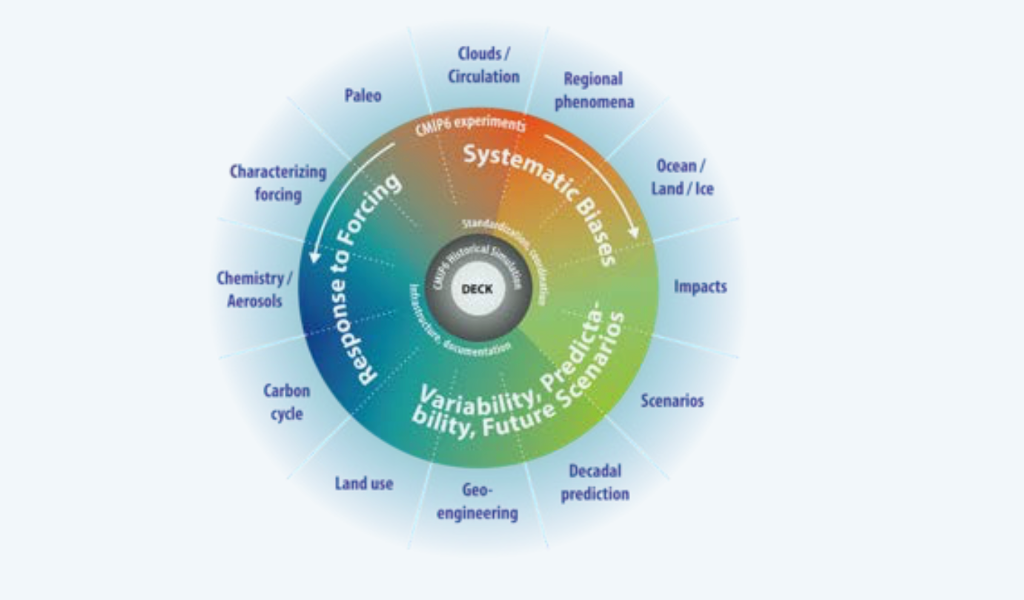 Climateurope Publication Series Vol.1 - Authors: Döscher, R., Martins, H., Hewitt, C., Whiffin, F., van den Hurk, B. (Eds.)
Policy Briefs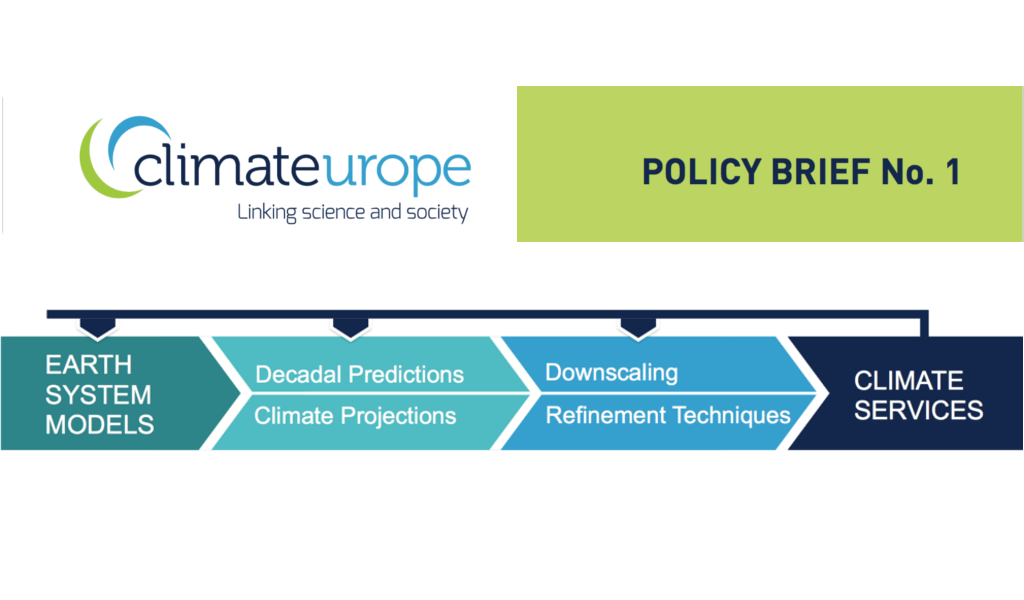 The first of a series of policy briefs produced by Climateurope.
Reports & Articles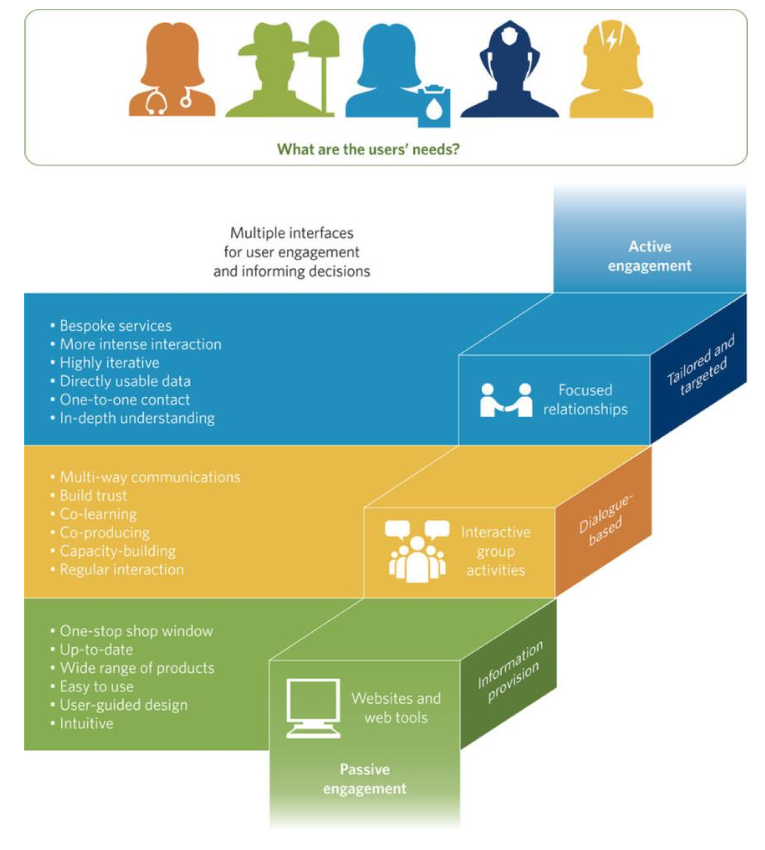 The main aim of this report is to share the experiences and summarize the lessons learned on how to foster co-development Climate Services (CS) with users and develop standards for user engagement and effective communication of science to users.