---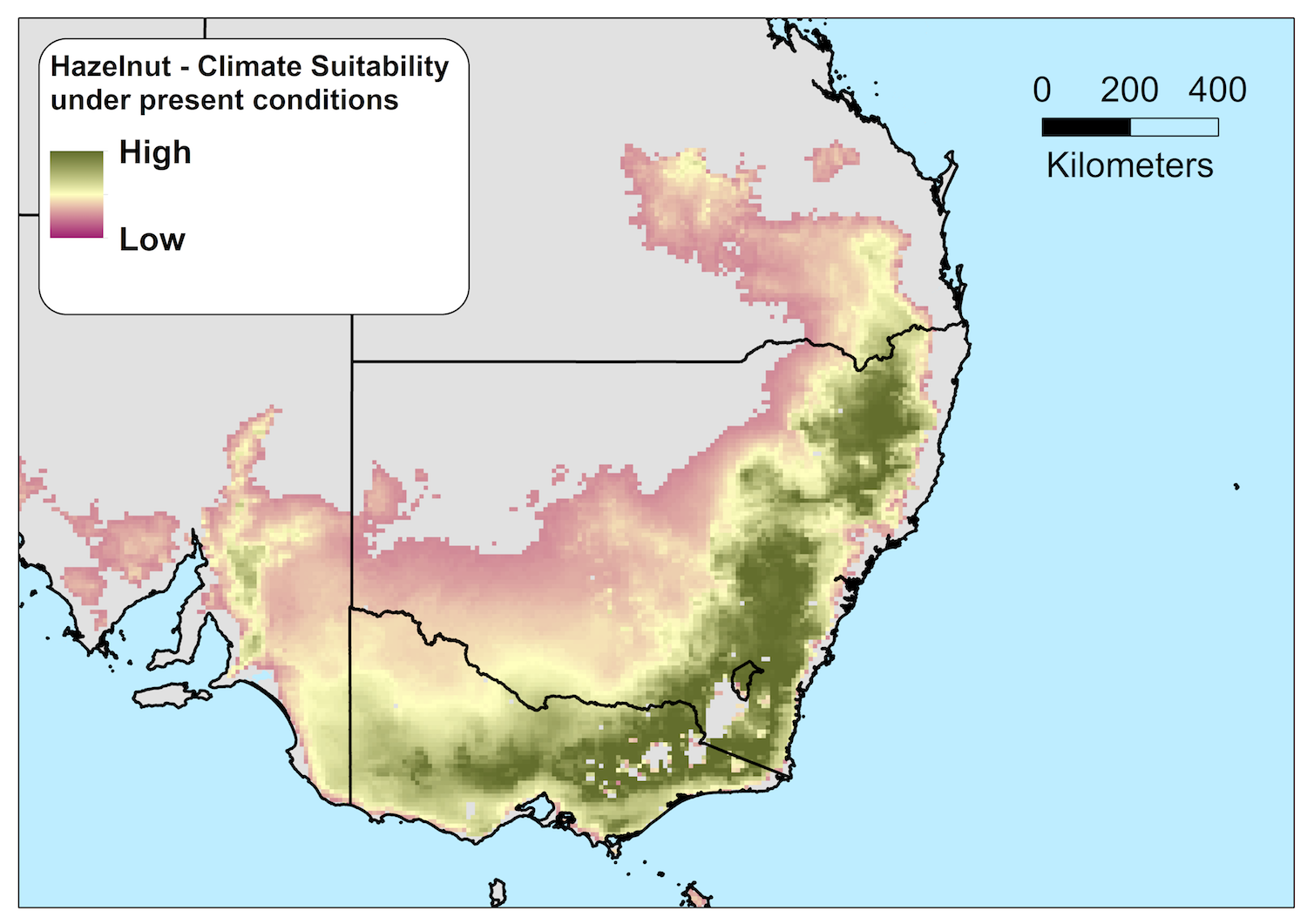 Stories / User Stories
Ferrero, the Italian confectionery company renown all over the world for Nutella and many other food products, addresses climate change with the help of an integrated system that uses different approaches and tools. The company calibrates its strategies, improves risk management and plans different activities for the hazelnut production cycle using climate projections and sub-seasonal climate predictions over the medium and longer term.
A large part of the world's hazelnut production (about 75%) takes place in Turkey (FAO 1999). It is not surprising, therefore, that Ferrero, one of the world's largest hazelnuts buyers, looks at this country with great interest. In fact, a climatic event capable of considerably reducing production, would have severe impacts on the price of the product and therefore on the company's costs. For this reason, Ferrero adopts a risk diversification
strategy that is oriented towards research into new markets and new areas that may be suitable for hazelnut cultivation.
In collaboration with Ferrero, CMCC focuses on a region in the South-East of Australia for the development of climate services for the hazelnut sector. Using CORDEX Australasia models, CMCC delivers climate projections, data and information on how climate variability could affect hazelnut production in the near future, with regard to the 2020-40 period. At the same time, data from climate models are used as input for a crop suitability model (Figure 8.4), considering different agro-climate factors during the most critical phenological phases for production (Bregaglio et al. 2016). This helps understand the potential of land for cultivation, both under current and future different climate change scenarios (Baldwin 2015).
The climate service developed by CMCC is based on the probabilistic forecast of spring frosts. Researchers developed an index (the cold spell power index) that allows the release of reliable forecasts of cold spells/frosts every 15 days, from mid-February to the beginning of April, coinciding with the most sensitive period for hazelnut production. On one hand, spring frost forecasts can be used by Ferrero to coordinate extraordinary activities necessary to protect the plants from frost, thus preventing adverse affectation of fruit production. On the other hand, the company may use the forecast to take decisions on the best time to purchase hazelnuts: buying two or three weeks before the occurrence of a frost means paying the nuts at a much cheaper price than buying them just after the event.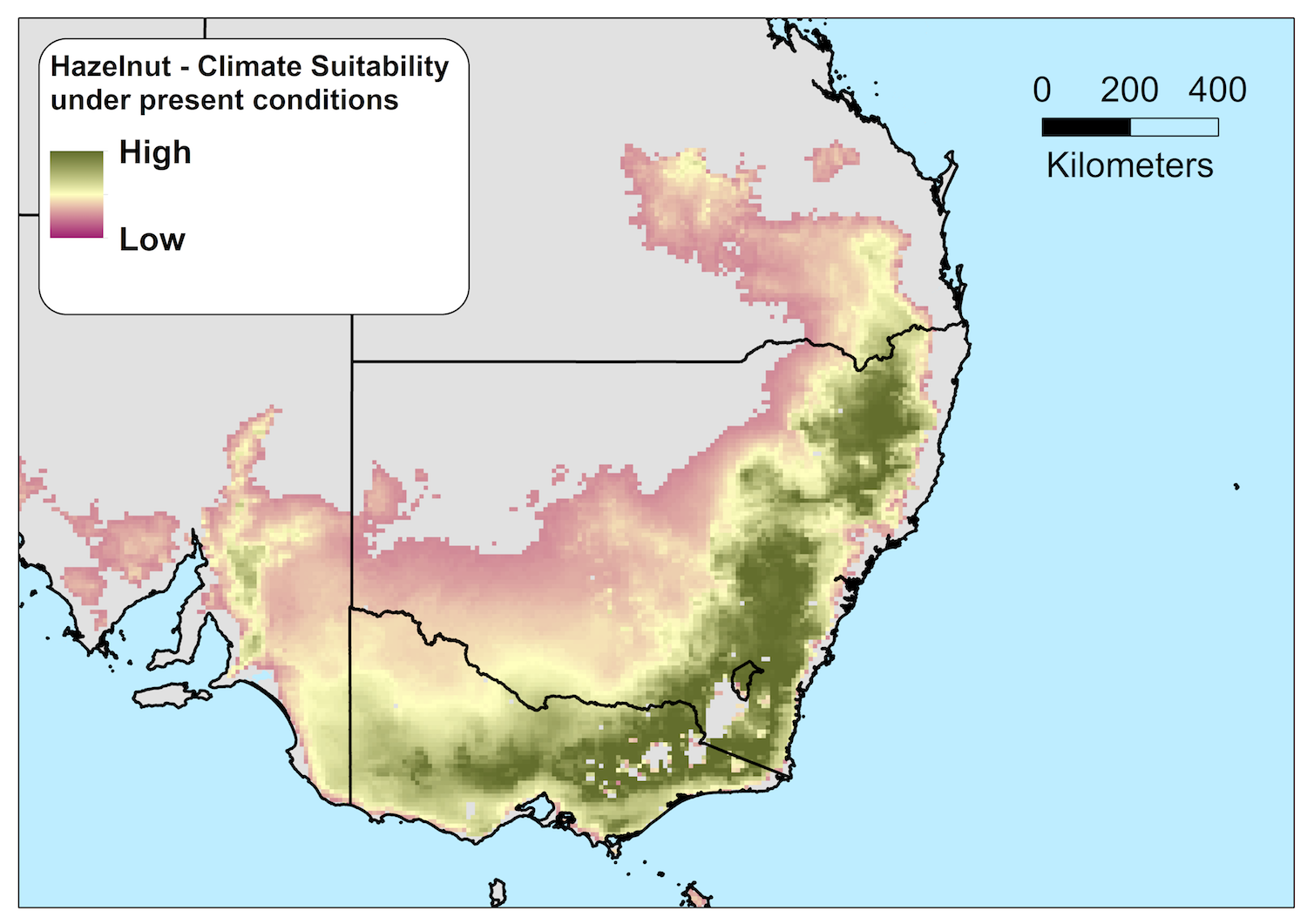 Climate suitability for hazelnut under current climate conditions in South-East Australia