---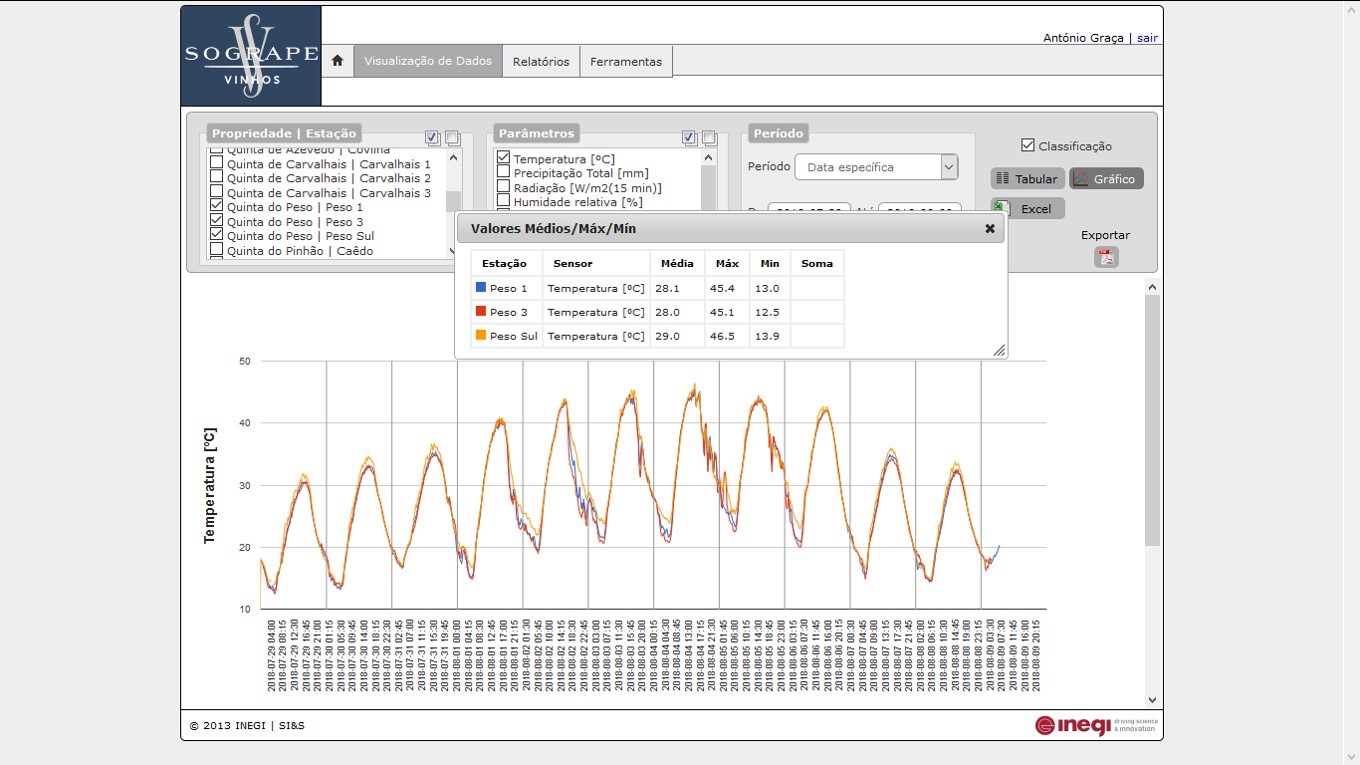 Stories / User Stories
Having enough data available, monitoring the climate and its impact on vineyard production, and having the possibility to adapt the business to changing climate conditions are among the main challenges for wine producers in the face of climate change. They can profoundly influence the characteristics of wine in specific regions and, at the same time, affect the work and productivity, and therefore, the profit of a wine company.
A particular example is that of Sogrape Vinhos, a wine company based in Porto (Portugal), which is the largest family-owned wine company in the country with more than 800 hectares of vineyards in the most relevant Portuguese wine regions.
The taste and structure of a wine can be heavily influenced by heatwaves, droughts, heavy precipitations, and pests and diseases whose onset can be connected to climatic factors. For this reason, Sogrape Vinhos decided to use information from ESMs and to analyze this information to prevent situations of risk for the company (Figure 8.3).
Antonio Rocha Graça, director from the company's R&D department, explains that they have installed a network of 20 weather stations in the vineyards of Portugal's major wine-growing regions. The data obtained were used, in collaboration with the Royal Dutch Meteorological Institute (KNMI), to support climate monitoring and drift (Climate Explorer). Seasonal and longer-term forecasts (3-5 years) were obtained from services provided by both the European Center (ECMWF) and the International Research Institute on Climate of Columbia University. The information obtained made it possible to optimize the activities and the resources of the company, such as planning the management of plant protection products (PPPs). Some of these products, such as sulphur, burn the leaves and grape berries if sprayed when the temperature exceeds 28 °C. Similarly, if PPP's are sprayed just before a rainfall event of over 10mm, are washed away from the plant, resulting in a waste of resources and an increase of costs (Photiadou et al. 2017).
An accurate use of climate data allows Sogrape Vinhos to optimize the use of its resources and to contain costs by organizing their decision-making (number and timing of treatments, tractor fuel, workforce, etc.) in the best possible way. The results are so appreciated by the company that they are planning to apply them also in vineyards outside Portugal. The extension of this type of services to South America is already underway, and Sogrape Group companies in Argentina (Finca Flichman) and Chile (Viña Los Boldos) will soon be able to benefit from these services as well.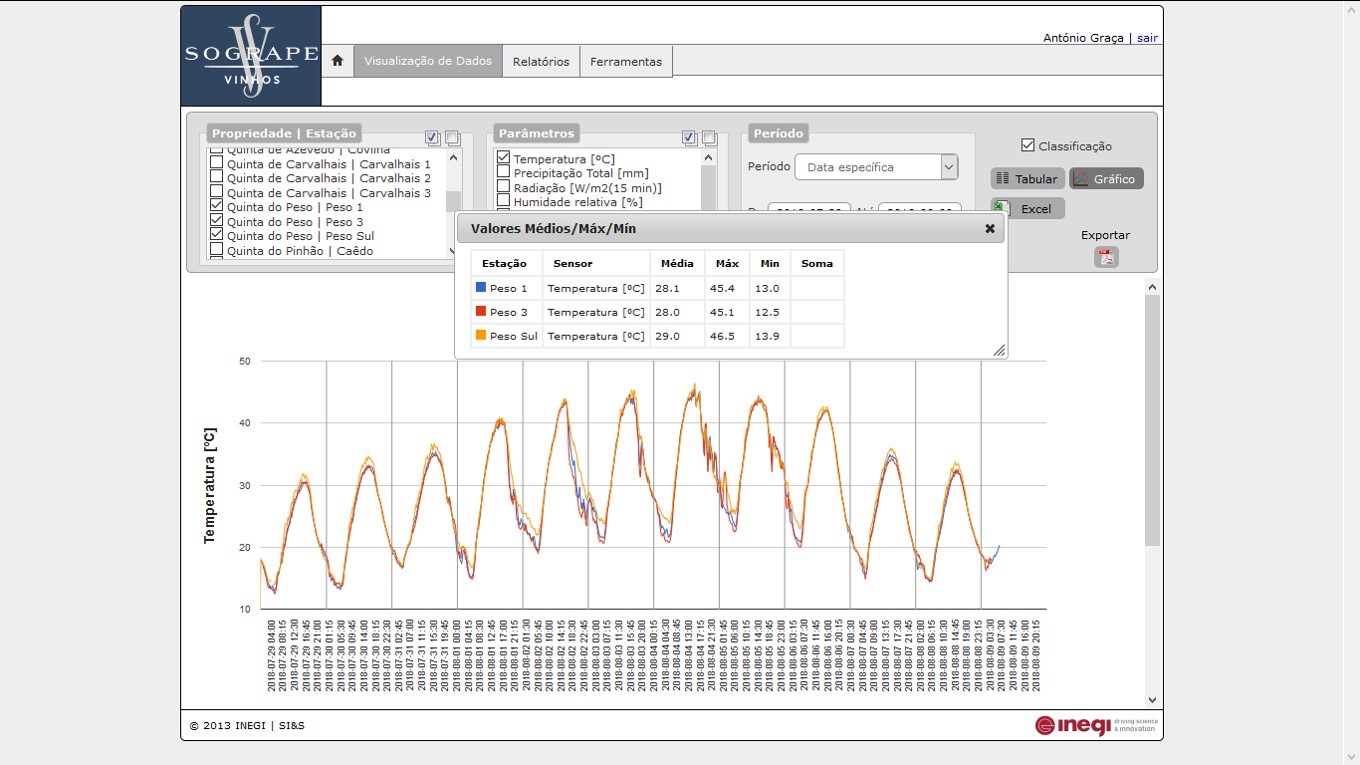 : Heatwave information stored in Sogrape's web servers (source: Sogrape Vinhos)