---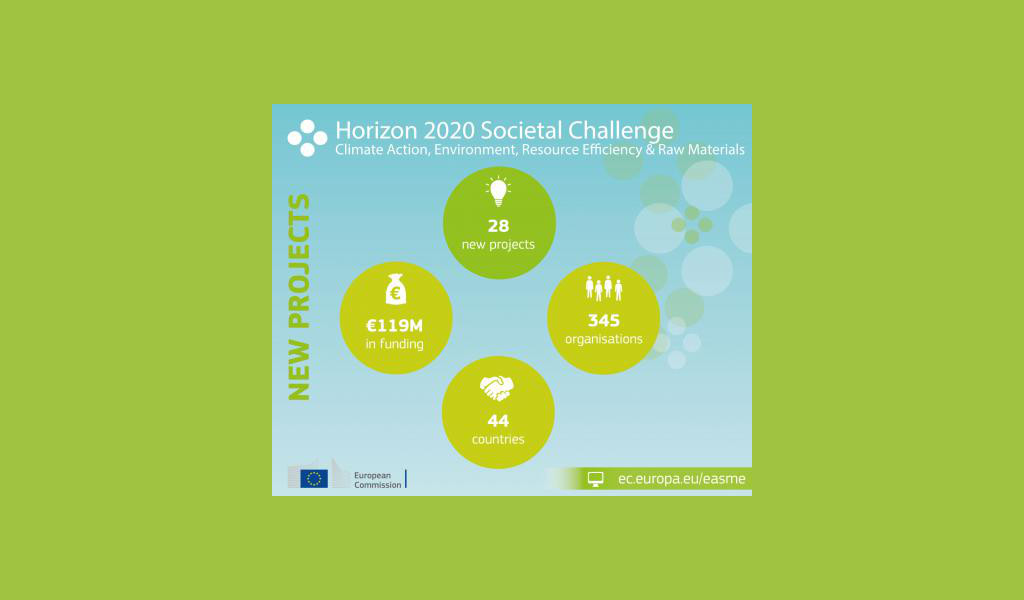 News
The European Commission has awarded grants to 28 new environment, climate action and circular economy projects as part of its Horizon 2020 programme.
The new projects receive an EU contribution of about €119.4 million for research and innovation on circular economy, climate services, nature-based solutions or raw materials. All in all, more than 345 organisations from 44 different countries, including 27 EU Member States, will be involved in the new projects.
These projects] were selected from among 141 proposals which had been submitted by 8 March 2016 in reply to three Horizon 2020 calls for proposals (one-stage call topics).
A new round of calls for proposals has been launched on 8 November with a deadline for submitting proposals by 7 March 2017.
European Commission new round of funding call