---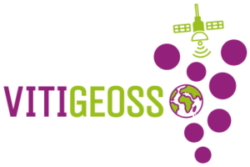 News
The VitiGEOSS project aims to identify the needs and demands of the European wine industry related to innovation in vineyard managing in order to define customisable, scalable and useful services that could be easily adopted by them and integrated to agricultural technology platforms.
The feedback received will be integrated into the technical requirements for the development of an innovative vineyard management solution based on the integration of Earth Observation services and in-field sensors to increase the resolution and reliability of satellite information applied to the viticulture sector.
The VitiGEOSS solution will offer growers sub-seasonal and seasonal predictions, crop status information, disease warnings, phenological monitoring and a planner service to improve the timing of field operations and optimise sustainable cultivation via decision support systems.
Are you a wine producer or enologist? Have your say!
During the survey you will be asked to answer questions on various parameters (i.e. forecasts, phenology, crop management, diseases and sustainability), as well as additional information on field monitoring data (i.e. satellite data, drones, in-field cameras and machinery sensors). This will help us identify your needs and be able to develop novel services for wine producers meeting them.
The survey takes approximately 20 minutes to complete. Your participation in this study is entirely voluntary and will be analysed in an aggregated and anonymous way. You may consult further information on data processing here.
Deadline for providing answers: 15th February 2021