---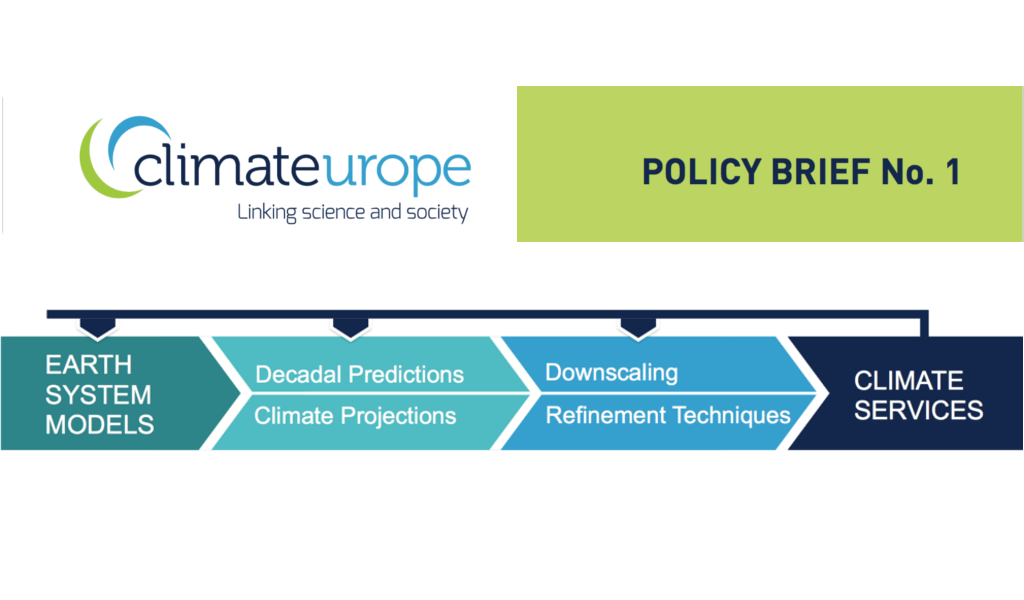 Policy Briefs / Publications
This policy briefing provides an overview of the State of the Art of Earth System Models (ESMs), which are an important element in the chain towards climate services, and highlights some of the main future challenges. The European landscape of climate services is very diverse. It includes a growing number of initiatives at the international and European level, from research networks of data providers, operational services, impact assessments, to coordination of government initiatives and provision of policy-relevant recommendations; all provided on a wide range of timescales, from few years to decades and more, referring to the past, the present and the near to far future.
This is the first of a series of policy briefs produced by Climateurope.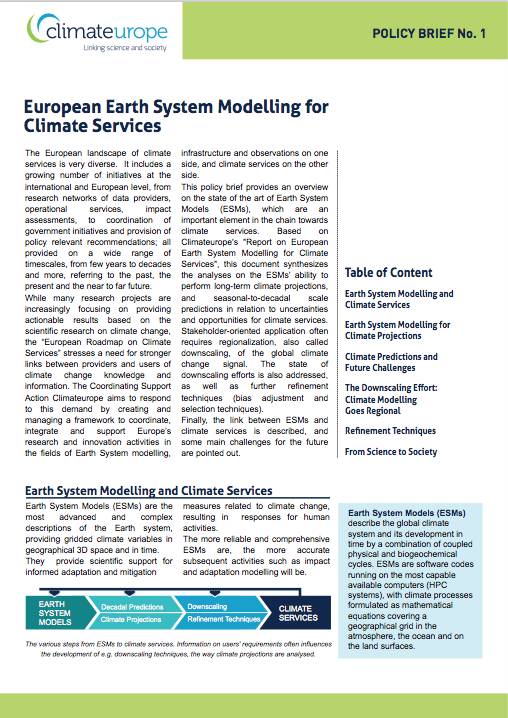 Policy Brief n.1 – European Earth System Modelling for Climate Services
DOI: https://doi.org/10.25424/CMCC/CLIMATEUROPE_POLICY_BRIEF_01
Edited by Mauro Buonocore (CMCC) and Silvio Gualdi (CMCC);
Based on "Report on European Earth System Modelling for Climate Services" – Lead Author: Ralf Döscher (SMHI) Contributors: Janette Bessembinder (KNMI), Francisco J. Doblas- Reyes (BSC), Helena Martins (SMHI), Laurent Brodeau (BSC), Vladimir Djurdjevic (RHMSS), Florian Gallo (UK Met Office), Natalie Garret (UK Met Office), Silvio Gualdi (CMCC), Daniela Jacob (GERICS), Lola Kotova (GERICS), François Massonnet (BSC), Claas Teichmann (GERICS).