---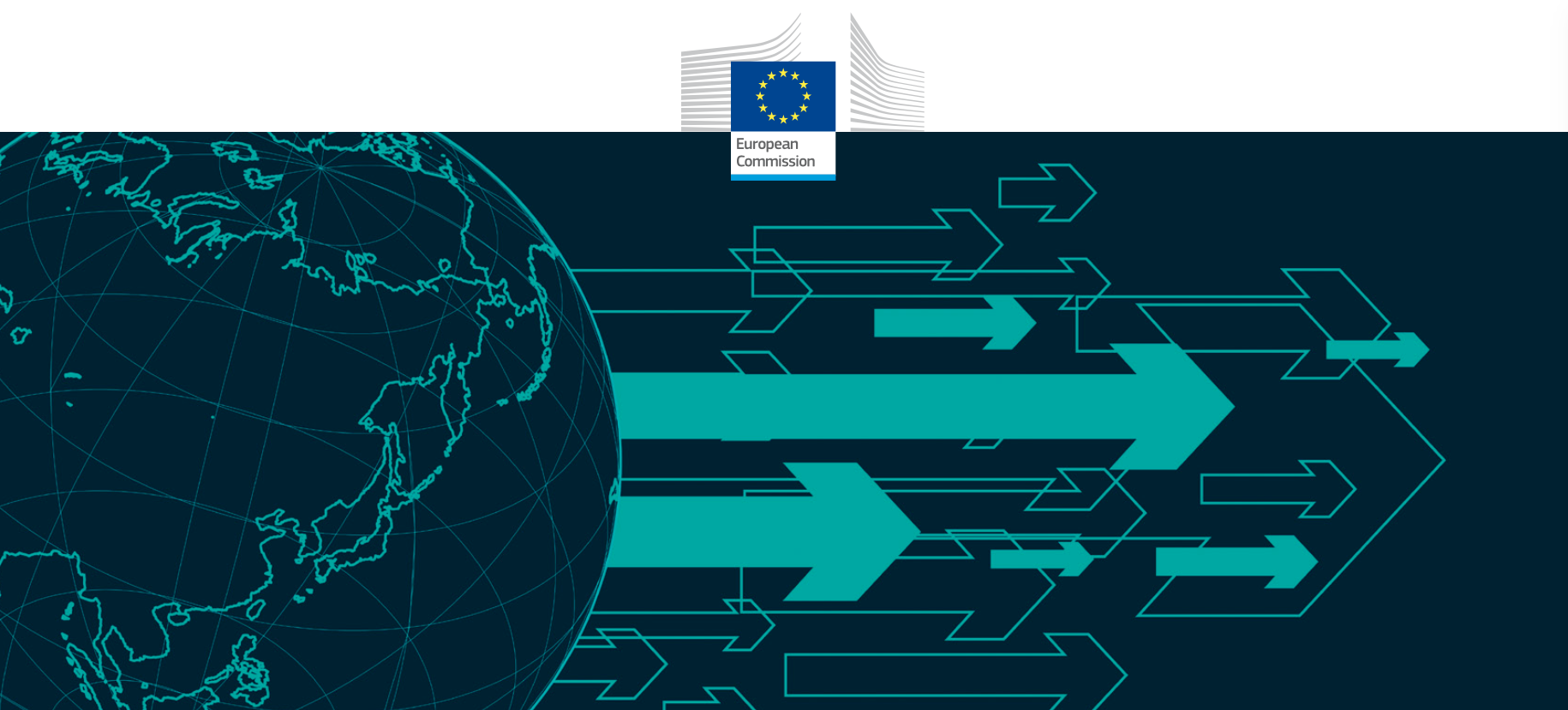 Policy Briefs / Publications / Slider
Climate services, providing climate information and knowledge for use by decision and policy-makers, are at the core of a landscape that is rapidly evolving, both in terms of:
Awareness and needs of the recipients of such services;
Knowledge and information that the services are built upon.
Climate services are becoming more salient to users thanks to the research and scientific improvements in climate and Earth System Models (ESMs), climate-related knowledge, and the ability to provide information and data that can be meaningful and valuable in decision-making.
At the same time, there are an increasing number of initiatives aimed at providing products and services that, based on scientific knowledge, are applied to many different socio-economic sectors, by different actors (public and private sector), at diverse geographical scales (global, regional, national and local) and time-scales (months, seasons, years and decades).
The recent developments in the European arena of climate services – the direction in which they are moving, who are the main actors, how users and stakeholders are included, and the applications for decision making – tell us a lot about how climate research can be integrated in climate services. There is widespread recognition that there is a need to establish stronger links between the providers and users of climate information.
The climate services landscape has grown and evolved rapidly in recent years, particularly since the establishment of the Global Framework for Climate Services (GFCS) by the World Meteorological Congress in 2012. However, the different actors in this landscape, whose activities focus on applying scientific knowledge for societal utilization and benefit, often lack a common terminology. Therefore, we should strive to develop and use a common vocabulary and a common agenda.
This policy brief provides a general categorization of the landscape of European climate services, and is based on a more complete report from the Climateurope project: "Progress on the integration of climate services and Earth System Modelling". This landscape includes active dialogue between science and society, and between climate scientists, climate service developers and providers, and end-users, in particular decision-makers and policy-makers.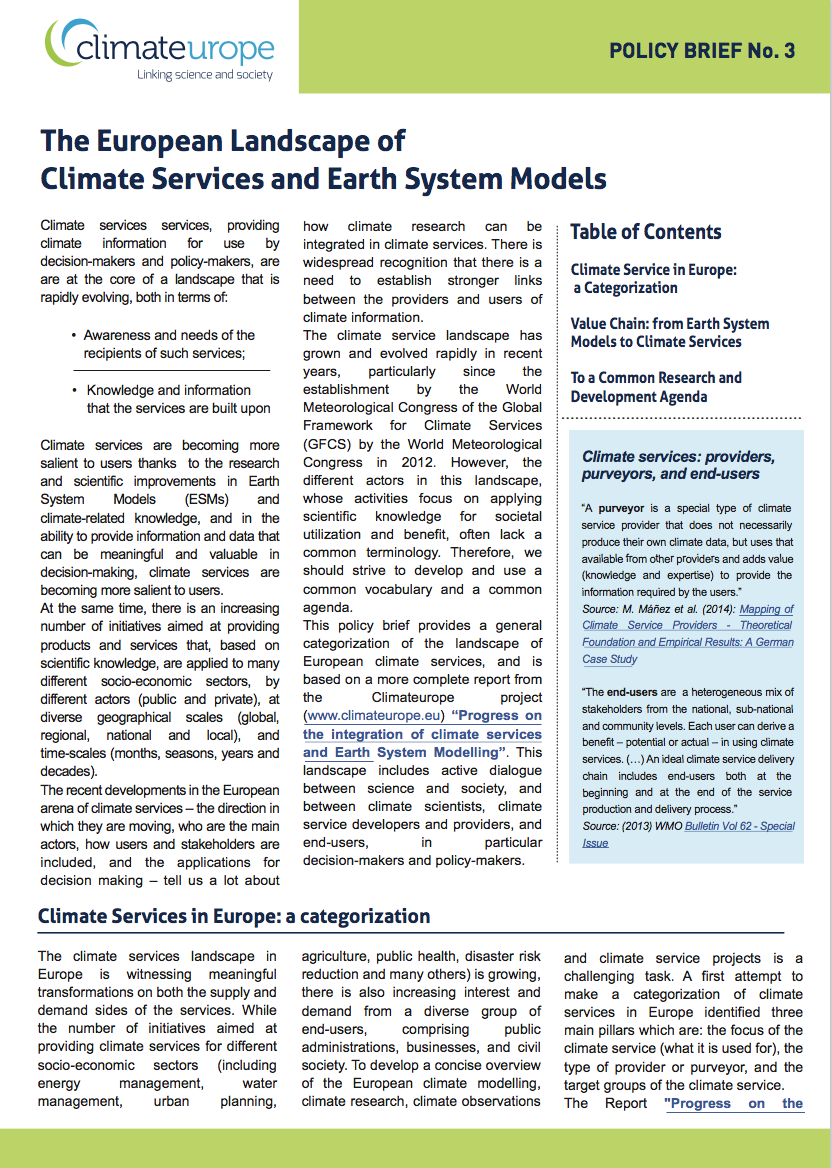 Policy Brief n.3 – The European Landscape of Climate Services and Earth System Models
Edited by Mauro Buonocore (CMCC) and Janette Bessembinder (KNMI) Reviewers: Natalie Garret (Met Office), Lola Kotova (HZG-GERICS), Chris Hewitt (Met Office), Marta Terrado (BSC) Ilaria Vigo (BSC)