---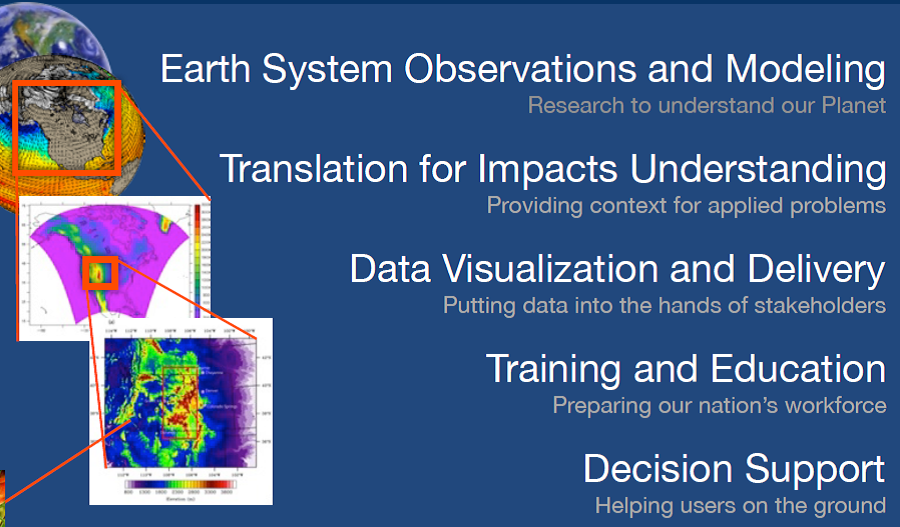 At a glance / Definitions / Definitions - Earth-System Modeling / Earth-System Modeling / Earth-System Modeling - At a glance / News Home Page
Adaptation and mitigation measures will be supported by future "climate services" for public and private sectors which are currently under development in Europe.
Being relatively new, various definitions and interpretations exist for the concept of climate services. According to the European Roadmap for Climate Services, these concern the transformation of climate-related data into customised products such as projections, forecasts, information, trends, economic analysis, assessments, counselling on best practices, development and evaluation of solutions and any other service in relation to climate that may be of use for the society at large. As such, these services include data, information and knowledge that support adaptation, mitigation and disaster risk management.
There is increasing demand for translating the existing wealth of climate data and information into customised tools, products and information ('climate services'). Climate services have the potential to become the intelligence behind the transition to a climate-resilient and low-carbon society. They can help decision-makers take informed decisions in order to boost resilience and adaptation capacity by addressing existing or emerging risks.
Climate service products will cover direct atmospheric consequences and a range of indirect impacts. ESMs provide the very base for information on future climate for climate services.